The multi-award winning Blue Bell Inn, Halkyn.
News -
Walking News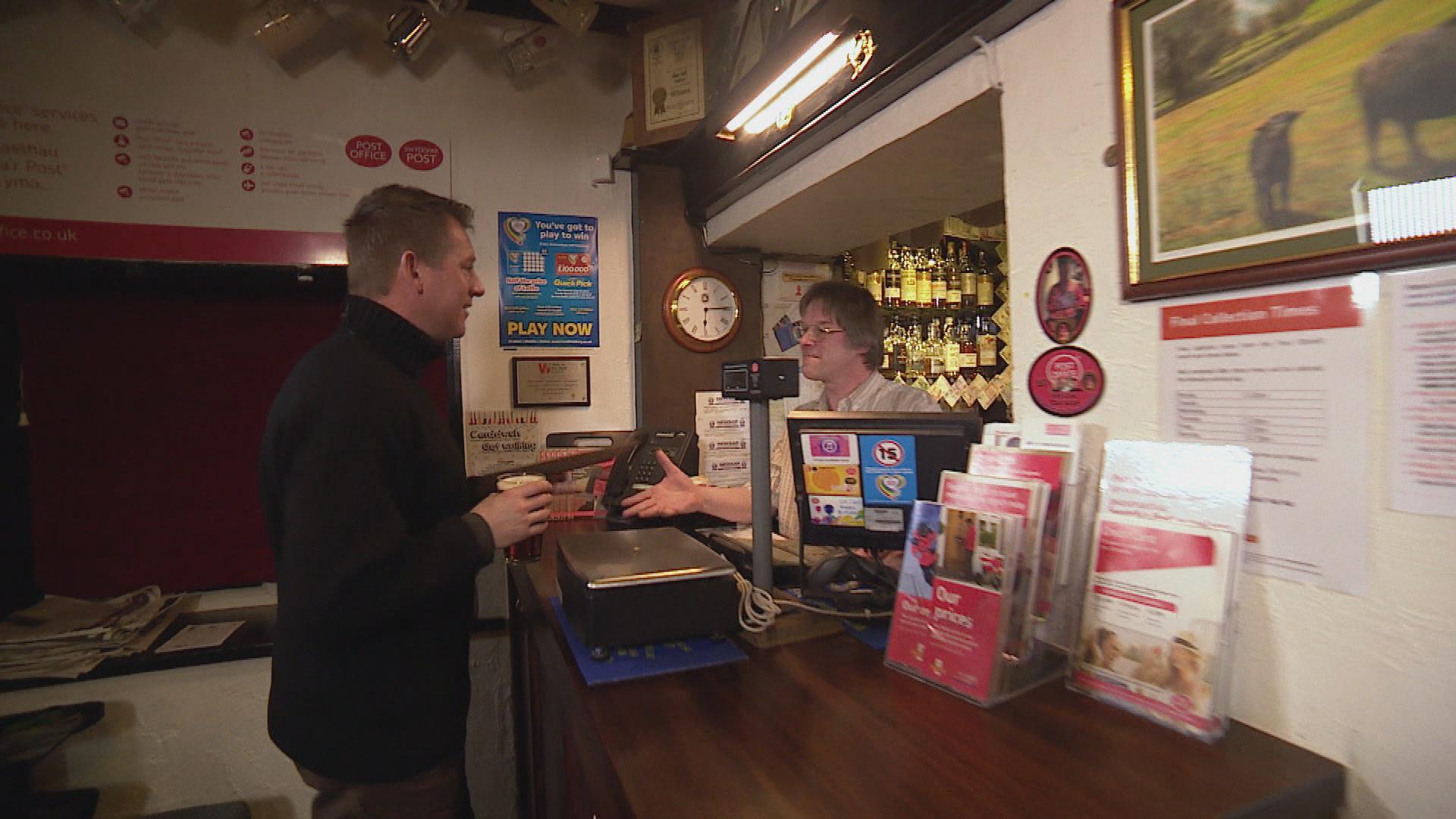 ITV's Coast and Country visited the Blue for some filming! Andrew Price joined Halkyn Mountain Ranger Rachael Watson and Archeologist Fiona Gale on our award winning Woods, Buffalo and Hill Forts walk.
Andrew later joined Steve at the Blue to finish off with a pint and some post!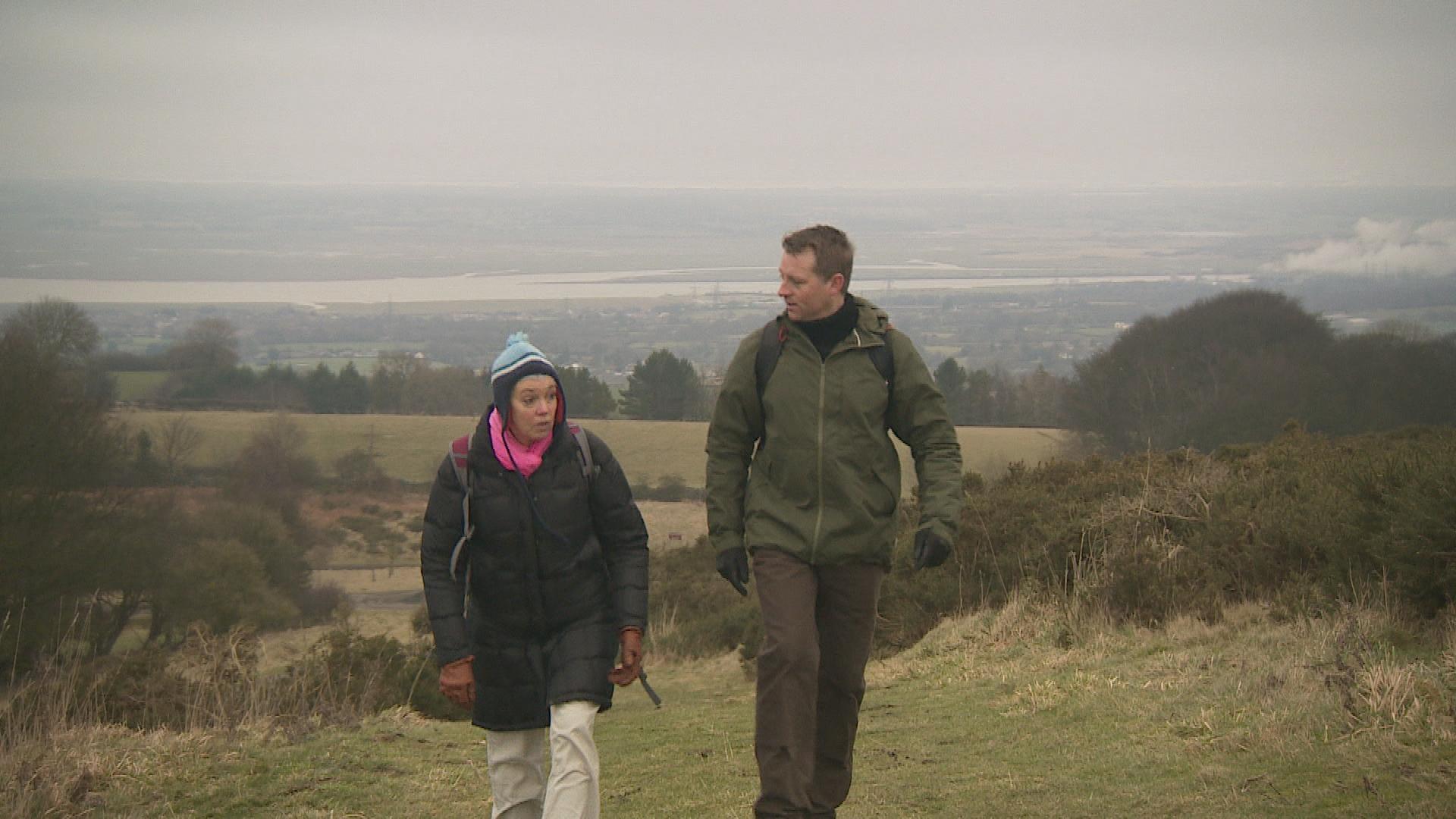 The programme went out on Friday 27th Feb 2015 at 8pm (between the two Coronation Streets) on ITV Wales. There's more information here and the programme replay link is here.
Reviews Cider - Real Ciders & Perrys On Now

A lovely Welsh medium pyder at 6% abv from Gwynt-y-Ddraig in Pontypridd, South Wales.

An out of the ordinary blend of apple and pear juice fermented and matured in wood.

Suitable for vegetarians, vegans and coeliacs.

Taste Notes [under construction]: Made from a blend of perry pears and cider apples finished in oak barrels. A lovely easy drinking medium perry.

Colour - ?Amber
Sweetness - ?4
Acidity - ?2
Tannin - ?1

Read more...

News - Jokers Corner

We are starting a new series.  Each week in the large blackboard in the main bar we'll build a list together. 

This weeks list is: Songs you wouldn't play on hospital radio...


Knocking on heaven's door
I will survive
Staying alive
St James' Infirmary blues
Mac the knife
Needles and pins
Total eclipse of the heart
Take my hand, I'm a stranger in paradise
That'll be the day, when I die
Take my breath away
Air that I breath
Spirit in the sky (Dr & the Medics)
I've been mistreated
Die young
Don't leave me this way
Stairway to heaven
3 steps to heaven
Live and let die
Achy breaky heart
Don't go breaking my heart
Highway to hell
View to a kill
Them bones, them bones
When I'm dead and gone
Suicide is painless
From here to eternity

1st cut is the deepest


From Jokers Corner.

If you have any good clean jokes or more songs to add you can do so by adding an account to submit comments, web links or your own joke or news items and events, or pop down to the Blue Bell Inn, Halkyn to share them, enjoy great company and have a good time.

Reviews Beer - Real Ales On Now

Click the Beer, Cider or Whisky log to see what the latest drinks are at the Blue Bell Inn.

Interestingly we've had Beer Count + Cider Count = around 1,400 different real draught drinks! What was the 1,000th drink, a cider, perry or beer? Answer - Hobnobber from Thwaites!

Our 1,000th different real ale was Blue Moon, specially brewed by Dave Facer!

The Menu Menu - The Menu Menu

We think we've got the best chocolate on the planet and would like to introduce you to it. We've tried to find the finest Fairtrade coco. Luxurious, velvety San Cristobal is made from the most natural ingredients sourced from San Cristobal, a small town in the Dominican Republic. With 40% of the purest,

quality cocoa solids, San Cristobal and cane sugar are expertly blended to give this drinking chocolate a richness you can really taste. There are no hydrogenated vegetable oils in this drink too!

The finest cocoa and cane sugar are expertly blended to create a drinking chocolate that's exceptionally creamy, and thanks to the high cocoa content, more-ishly chocolatey.

Milk: Our milk arrives in glass bottles from our milkman Stewart Rogers with milk from North Wales farms!
<< Start < Prev 1 2

3

4 5 6 7 8 9 10 Next > End >>


Page 3 of 14